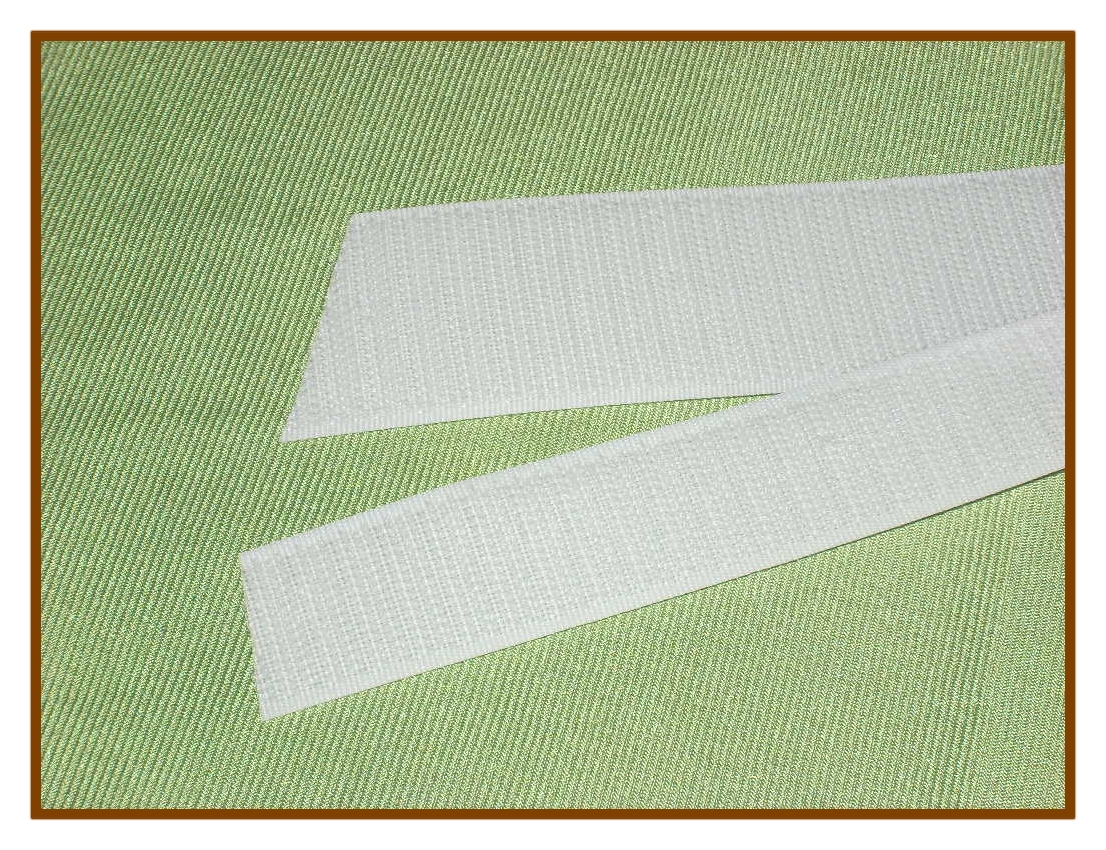 1.5" Touch Tape Hook & Loop Full Roll 25 yards
The soft Loop is usually placed across the front of the diaper & the rough Hook is used on the wings.
Don't forget to buy both! You will usually use 1 yard of Hook for every 3 yards of Loop - example 3 yards Hook & 9 yards Loop.
Watch this video from Jalie Patterns and fast-forward to about 4 minutes to see how to sew Hook and Loop. You will also see how to attach laundry tabs at this point in the video. I usually just turn the diaper sort of backwards and attach the tabs to the front of the diaper, but if you are a purist then laundry tabs it is ;)
Another alternative to making fold-back laundry tabs is to make removable tabs.
Touch Tape Hook will also work with Aplix & with Loop fabric. To sew Touch Tape Hook and Loop cut to size (you may want to snip off the corners, they can be sharp and poke through your stitching). It is a good idea to reinforce your fabric with a second piece if you are attaching to a single-layer - because it is so strong pulling the touch tape apart puts a lot of pressure on your diaper. Secure to fabric with wither a straight stitch or zig zag stitch. Even though it may seem really thick, a universal or ball point needle and regular sewing machine will handle the job.