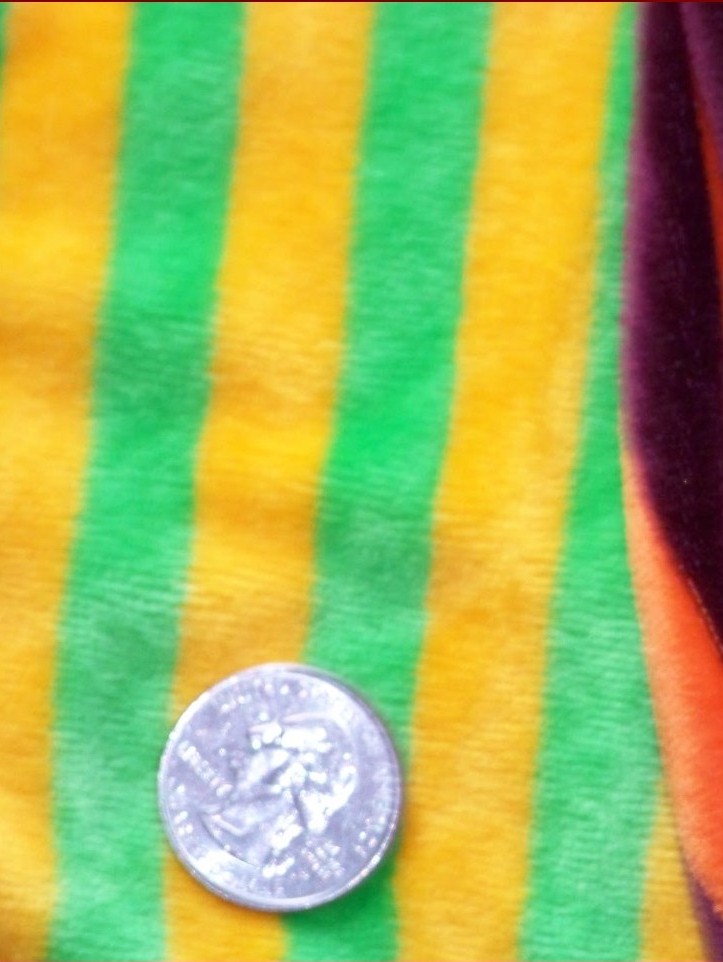 Organic Bamboo Velour Fabric 60" wide -Orange & Green Stripes. the stripes run width-wise, against the knit, selvage to selvage.
Feels like velvet! Organic Bamboo Velour is made from 70% bamboo, 28% organic cotton and 2% polyester in the backing for stability and wear. Sooo soft & stretchy. You can make the entire diaper from of Bamboo Velour or use on the inside for Velvety softness next to baby's skin. This bamboo fabric is all natural (2% spandex in the back only) making it great for sensitive babies.
Bamboo is an environmentally friendly crop because it is fast growing and needs no pesticides. It can absorb 4 times more than cotton alone, making it a great diaper fabric.
It pairs nicely with Hemp Fabrics, with microfiber hidden layers or all by itself. The 60" width makes it more economical than you might think :)