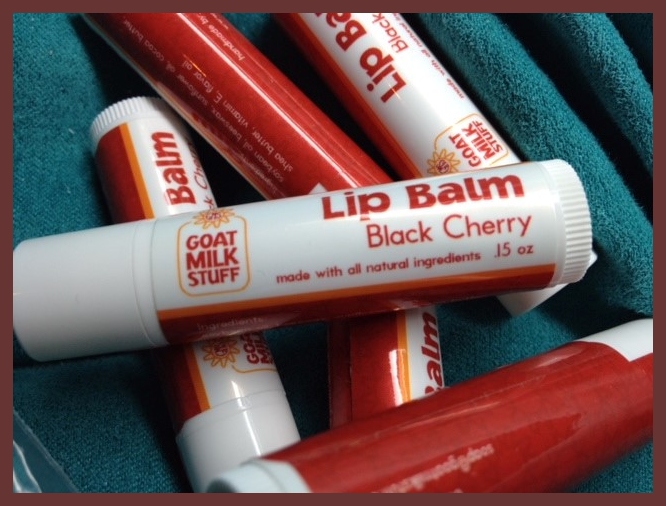 These lip balms are wonderful and natural. They do not contain any chemical preservatives and leave your lips feeling soft and smooth. We hand pour each lip balm is hand poured, so the tops may not be perfectly flat like store-bought, manufactured lip balms, (your lips won't care).
Ingredients
Soybean oil; Beeswax; Sunflower oil; Cocoa butter; Shea butter; Vitamin E; Flavor oil.
Where's the Goat Milk?