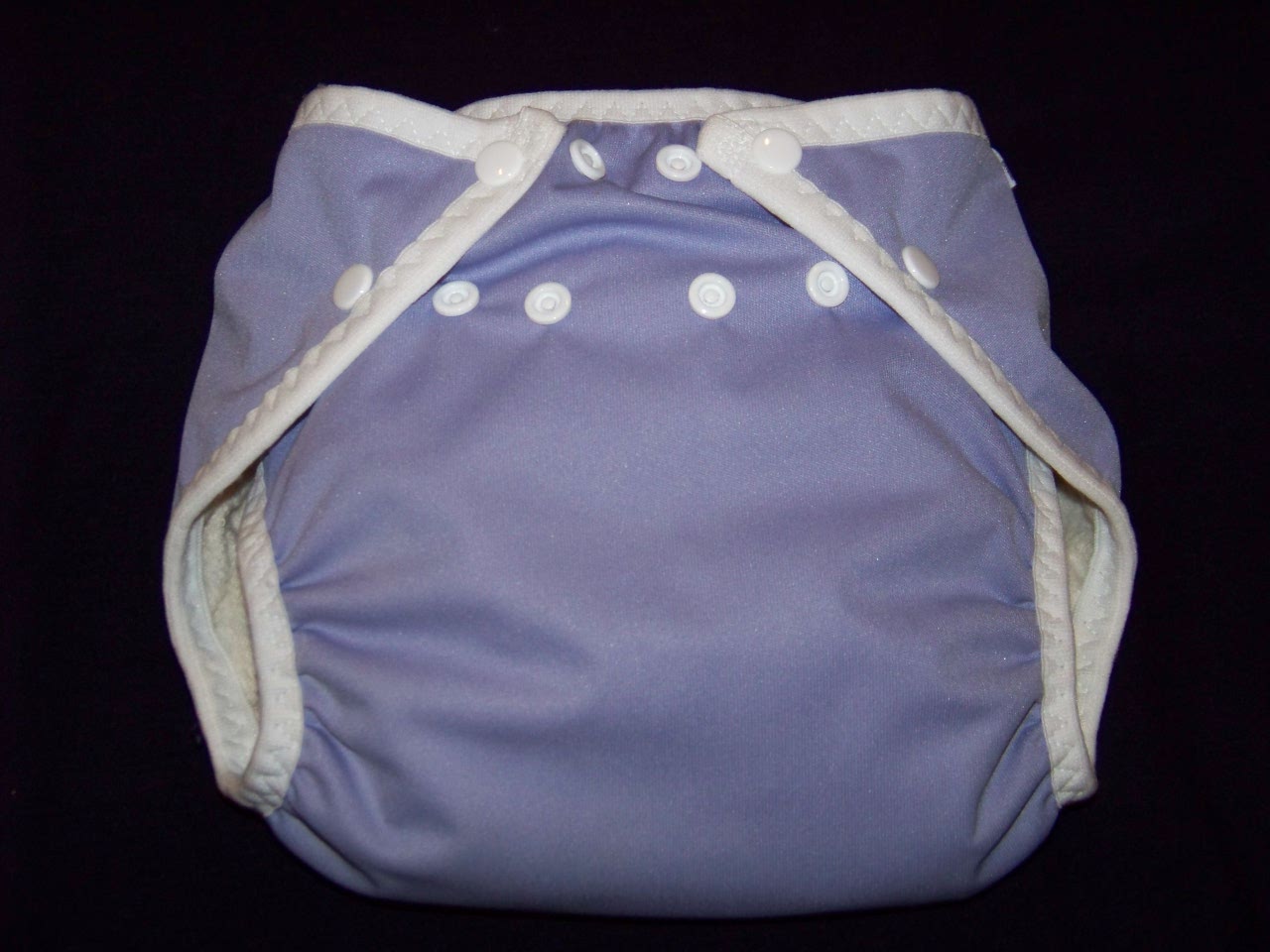 Periwinkle AIO Diaper Size Medium
Periwinkle Waterproof PUL outside with Organic Hemp Fleece Absoebent lining inside. Edged in white FOE. Hidden 3-layer microterry soaker.
Medium fits 15-25 lbs 
True All-In-One Diaper - the easiest way to cloth diaper! Works just like a disposable, - no inserts or stuffing to deal with. Excellent choice for cloth diaper beginners. Extremely Daddy friendly.
AIO Diaper Features:
Hidden Snaps Offer the Ultimate in Comfort.

 

Under-Tummy Fit - No Drooping.

Gently Elasticized front prevents Gapping.

Incredibly Absorbent microfiber Inner.

3 waist adjustment plus the pointed tabs can be over-lapped for a total of 4 waist adjustments. Legs have 5 snaps adjustments available. Leg snaps ensure a snug leg fit.

 

Snaps are angled in a way that allows the diaper to grow with your baby by making it shorter at the smaller settings & longer on the larger settings.

A wide overlap of sizes allow for a longer fit, saving you money. Many babies never outgrow their mediums

Did you know that you can resell your used Diapers on sites like Ebay & Diaper Swappers?!!