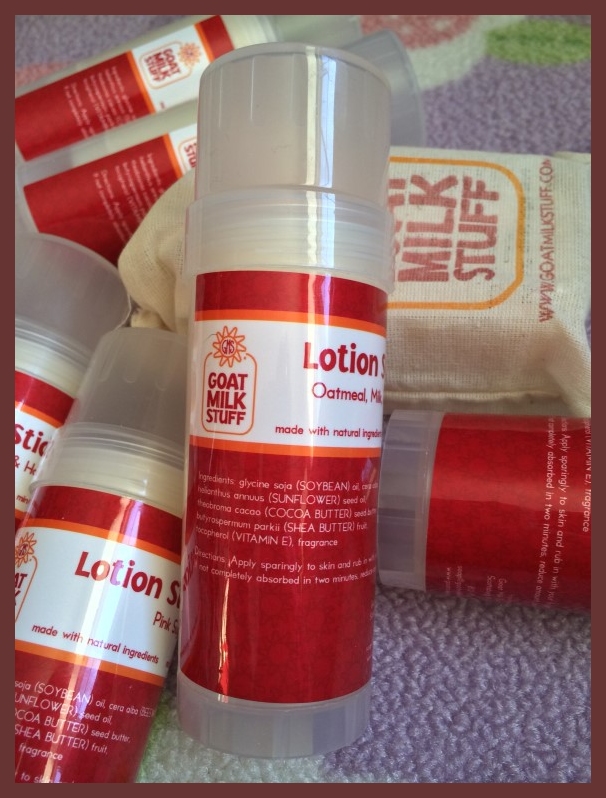 Made by my neighbors - eight adorable kids (and their parents) at Goat Milk Stuff. Click here to view them in action!
Our lotion sticks use natural ingredients to moisturize your skin when you're feeling a bit dry. To use the lotion stick, just rub it on the dry spot, you can then rub it in with your hands, or just let your skin absorb it. In a few moments, it will sink into your skin and leave it feeling smooth and soft. Be careful not to use too much - these are not diluted with water the way liquid lotions are.
Our lotions come in a tube like a large lip balm. They can travel with you tucked in a purse or diaper bag and will not leak or ooze or any of those other issues common with liquid lotions or spray bottles.Makes a great gift! Minimum 2 oz
ingredients: Soybean oil; Beeswax; Sunflower oil; Cocoa butter; Shea butter; Vitamin E; Essential Oils.