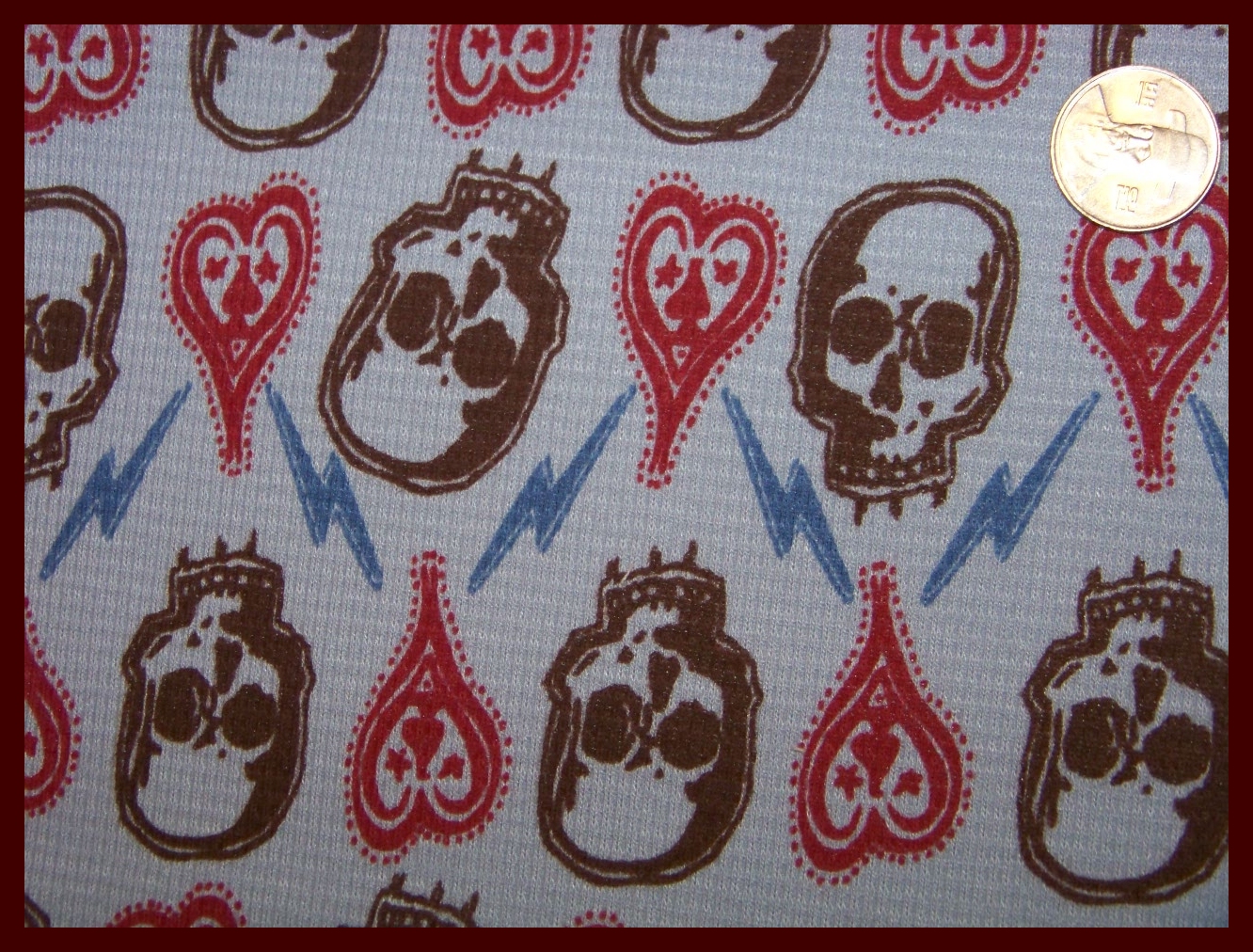 Width: 50/53"
cotton thermal knit
Sold by the inch so you can order as much or as little as you need:
If you order 1" you will only receive a 1" strip of fabric. The most common quantity is 20", which will give you a piece of fabric that is 20" by whatever the width of the fabric is. I'm sorry if this is confusing but it really allows you to get just what you need with a lot less wasted fabric.
Diapers: To determine how many inches you need measure the length and width of your diaper pattern. For example - if your pattern is for a small it is probably around 16" wide and long. The PUL prints are between 42 - 60" wide so a 16" cut of 44" wide fabric will give you at least 2.75 diapers (44"/16"). Add a few more inches & you can stagger the diapers, as in the picture below, which will use the fabric even more efficiently. With my pattern I can get 4 smalls from 20" of a 44" wide fabric and 6 smalls from a 20" cut of 60" wide fabric.
Here is a yardage guide if you already have a specific quantity in mind:
 
| | |
| --- | --- |
| 1/8 yd = 5" | 2/3 yd = 24" |
| 1/4 yd = 9" | 3/4 yd = 27" |
| 1/3 yd = 12" | 1 yd = 36" |
| 1/2 yd = 18" | 2 yd = 72" |