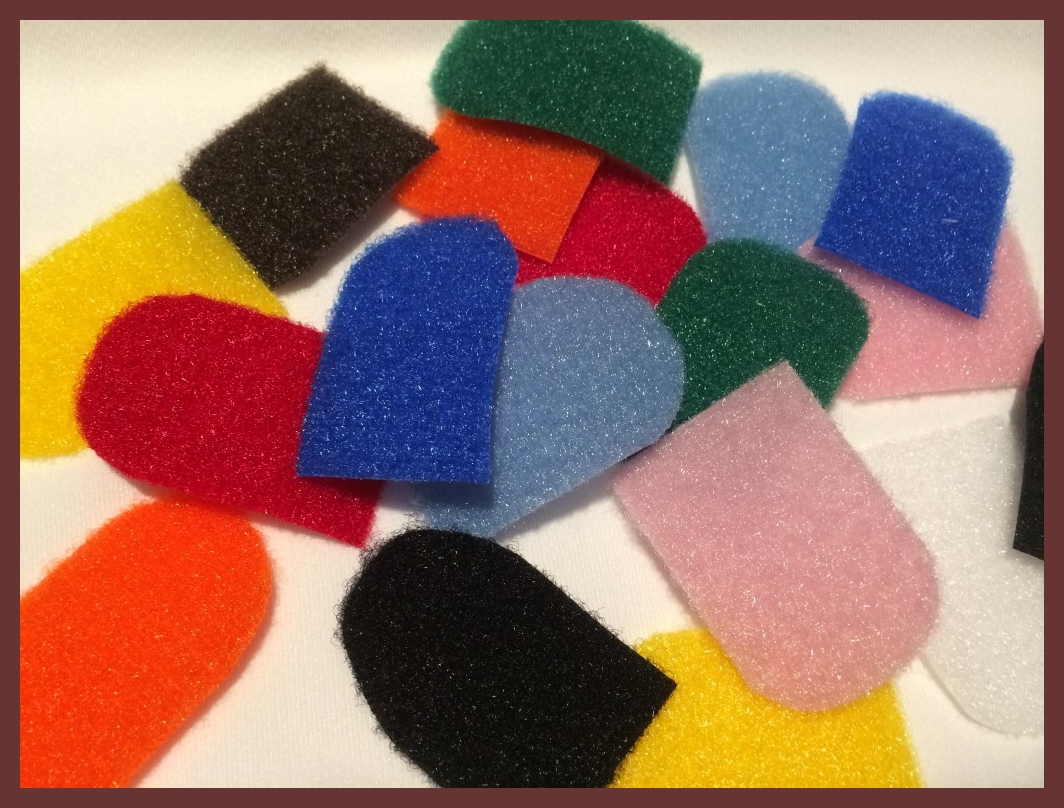 I think Hook & Loop tabs give a "finished" look to a diaper and can allow you to save the amount of diaper fabric used by making the wings shorter. Shorter wings on your pattern MAY allow for more diaper cuts! They are also used to help the diaper wings lay flat and prevent curling, a tendencey with rounded wings and Fold Over Elastic.
Watch this video from Jalie Patterns and fast-forward to about 4 minutes to see one way to use these tabs.

You will also see how to attach laundry tabs at this point in the video. I usually just turn the diaper sort of backwards and attach the tabs to the front of the diaper, but if you are a purist then laundry tabs it is ;)
These are sold in pairs, so you will need one set of hook and one set of tabs. You can mix and match the colors for the hook and loop. The Hook and Loop tabs measure approximately 1.25 x 1.75 inches and come in sets of two - so if you order quantity "1" of light blue hook you will receive two hook tabs and will need to order the loop tabs seperately, you will not receive both the hook and loop.