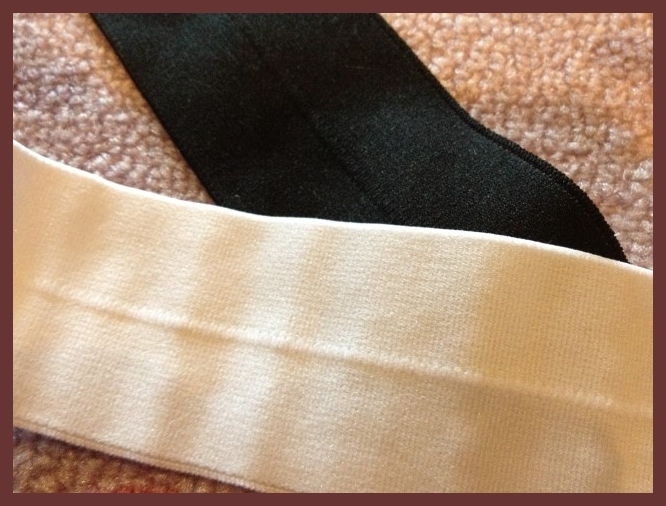 2" wide FOE - just like our 1" but wider. I love it for pull-ups & waistbands, or diapers : Easier to sew & fun to use!
Price is per yard. Fold Over Elastic Binding, also called FOE, is great for use in binding the edges of cloth diapers or cloth diaper covers. It gives a finished, professional look. You can even use it on unfinished edges. It binds and elasticizes in one step – really a time-saver!
Click here for a great FOE tutorial. Fold Over elastic binding is easy to use, but can take some practice.
Using a wide and long zig zag or 3-step zig zag stitch, stitch the elastic to the edges of the cover. Be sure to keep your stitches at the edge of the FOE. When you reach the areas where regular elastic would normally have been applied, sink your needle down, then stretch the fold over elastic binding as you sew. I usually stretch about 100% at the legs & ½ to ¾ % at the back and front.
Fold Over elastic binding is also dye-able - you can use RIT or Dharma dyes to dye the FOE to perfectly match your fabric. Beautiful!
FOE should be pre-shrunk prior to use. This is best done using a lingerie bag or a pillowcase tied at the top.
How much Fold Over Elastic Binding should I purchase?
Here are the approximate inches of FOE needed for my pattern
NB 30" S 35" M 40" L 45"