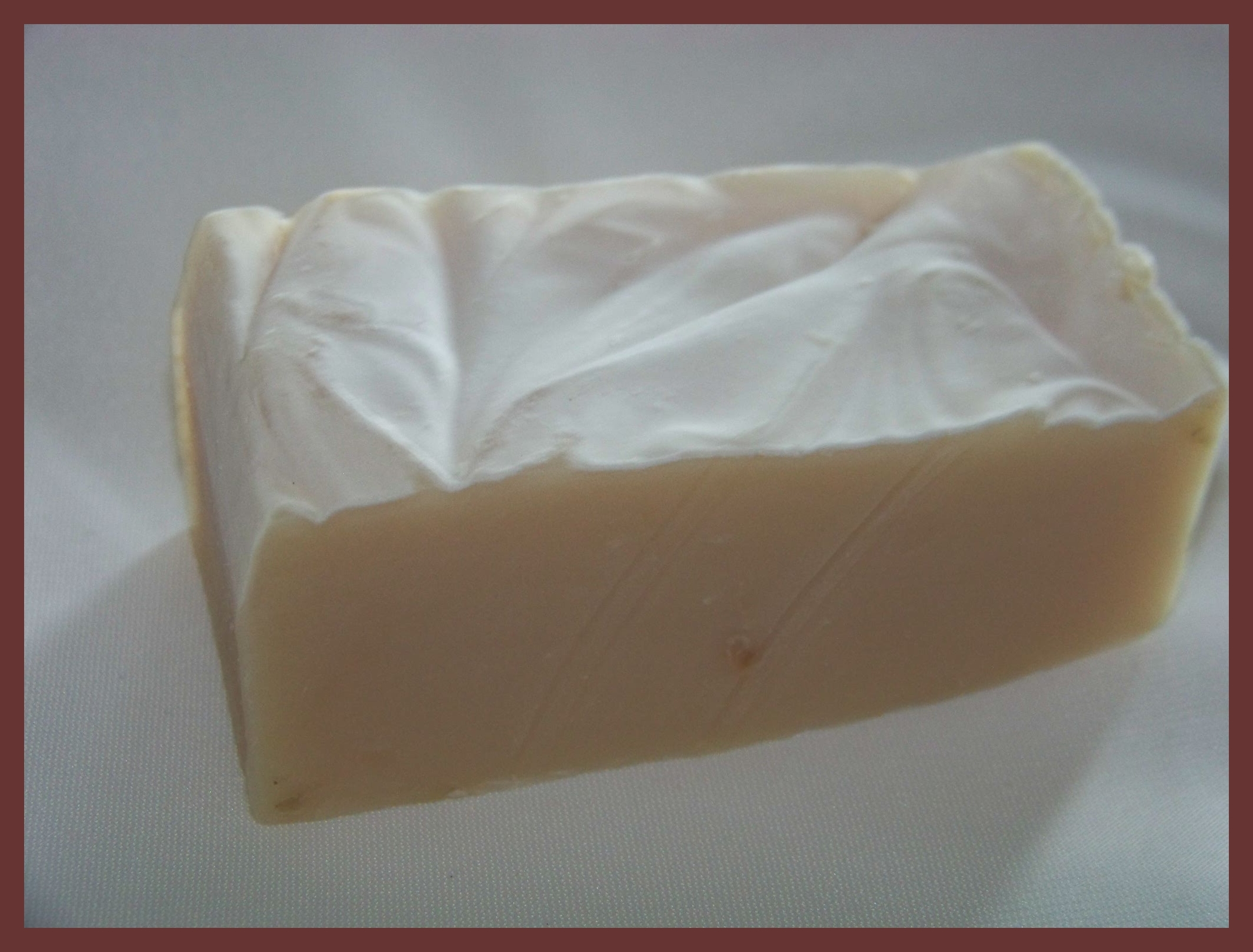 Introducing Organic Castile Soap - made by my neighbors - eight adorable kids (and their parents) at Goat Milk Stuff. Click here to view them in action! . Recommended for newborns up to 6 months of age, or for anyone wanting pure organic castile for themselves. This organic castile is a wonderful, mild bar of handmade goat milk soap at an affordable price.
This is a true castile soap, which means that only olive oil is used as the oil/fat portion of the soap. Many other soaps claim to be castile, when in fact they add other vegetable oils.
This castile is made with organic extra virgin olive oil, and will have a yellow/green tone to the soap. The olive oil makes Castile soap extremely gentle. The lather is not as thick as other soaps, but castile soap tends to lather in all types of water regardless of how hard or soft it is.
This castile soap is left unscented, but you may pick up a faint olive oil scent.
Makes a great gift! Each handmade goats milk soap bar is individually unique in both appearance and size due to being handcrafted. It comes packaged in a 4" x 6" muslin bag that is friendlier to the environment than plastic and lets your soaps breathe. Your hand-stamped muslin bag is completely reusable and after holding your soap, will also smell great :) Ingredients: Raw goat milk; Saponified extra virgin olive oil