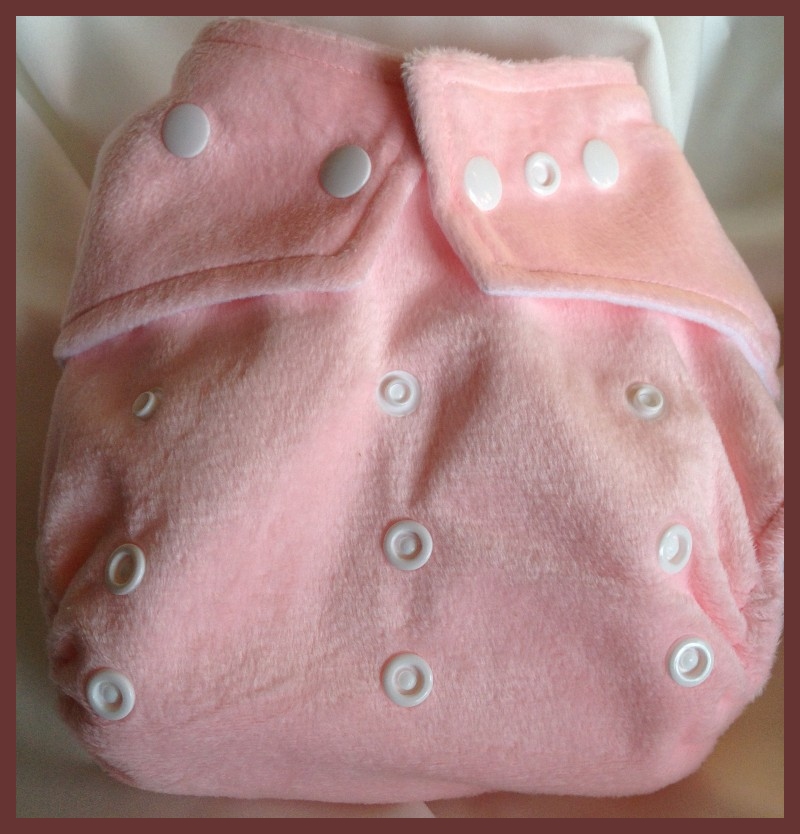 These One Size minkie PUL pocket diapers are lined with stay-dry suedecloth. They do not pill and are quite stain resistant.
**All of our pocket diapers can be used as COVERS too. Just lay in your insert or prefold, or put a fitted on baby, then fasten up the diaper. This is great for when you are running low on wash day and allows you to reuse the pockets more than once ;)
These one size pocket diapers have a snap down rise – three settings as shown in the photos.
Outer Fabric: Buttery Soft Minky
Inner Fabric: Stay-Dry, White, Super Soft, non-pilling suedecloth.
Pocket opening is Large and easy to stuff
Crossover Snaps on the wings to increase adjustability on very small babies
Wing Droop - wing snap placement has been designed to reduce wing droop on smaller babies/settings
The one-size pockets shells can be stuffed with your own inserts or you can add them to your diaper order:
microfiber inserts (3 layers of thick microfiber terry)

microfiber/bamboo topped inserts (2 layers microfiber terry, one layer bamboo/cotton fleece)

hemp quick-dry (4 layers hemp fleece or french terry)

Zorb/Hemp/Bamboo (1 layer Zorb, 2 layers of some combination of hemp and or bamboo, depending on what is instock)

Zorb quick-dry super soaker (2 layers zorb, 2 layers hemp jersey, 2 layers hemp french terry, fleece, or bamboo fleece)
Care: Wash on warm with gentle detergent, no bleach. Extra rinse is suggested for the inserts. To extend the life of your diapers, hang the pocket shells to dry.
Our experience shows that these diapers run on the large side. They don't start to fit well until 10 - 12 lbs. Depending on the build of your baby they will fit until 30 - 35 lbs.